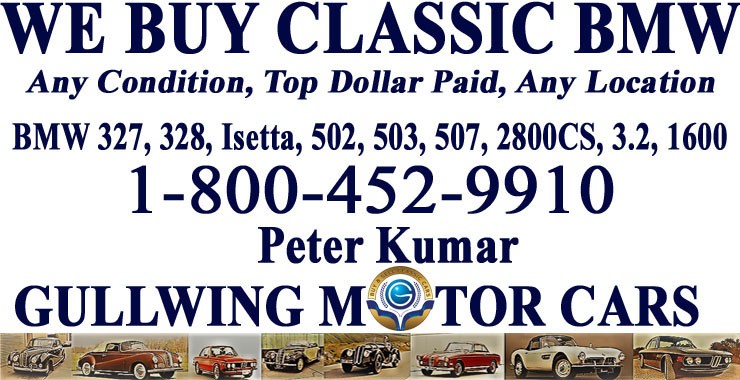 Call Peter Kumar To Sell Your Classic Excalibur In Any Condition.
We Buy Vintage Excalibur From Any Location in the US.
Get Free Appraisal. Top Dollar Paid. Finder's Fee Paid
CLASSIC EXCALIBUR FOR SALE?
We Buy Classic Excalibur | Any Year | Any Model
We are always looking for classic Excalibur's to buy. If you have a Excalibur for sale we can help you determine its value. If you know someone who has an older or classic Excalibur for sale, let us know! We pay finder's fees! Whether it has been sitting in a barn or a field for a long time, or it's a garage queen, we buy in any condition. Location is never an issue. We buy cars from all over the United States! Peter Kumar has over 30 years of experience.
Peter and Gullwing Motor Cars are world renowned in the classic car buying industry.
Please give us a call if you are considering selling your classic Excalibur.
Call 1-800-452-9910 Ask For Peter Kumar
PeterKumar@GullwingMotorCars.com

We Buy Classic Excalibur in Any Condition
We Are Classic Excalibur Buyers: We are constantly eager to Buy Classic Excaliburs in any condition. If you, your friend or family, or someone in your neighborhood is looking to Sell Classic Excalibur, call Peter Kumar. We pay top dollar and gladly pay finders fee. We are eager to assist you in Selling Classic Excalibur! One of the best part of our company is that no matter where in the US you are located, if you have a Vintage Excalibur For Sale, call us and we will be right at your service. We make selling easy and simple for you by paying you instantly, picking up car and making transportation arrangements at our expense. Buying Classic Excaliburs in any condition is what our team does best. We Buy Classic Excaliburs in any condition, from it being in showroom condition to being buried in dirt and dust in a garage, barn, or sitting outside on your yard for decades. You can trust our company because we have over 30 years of experience in being professional Buyers in the Classic Car Industry. We will be looking forward to hearing from you, ask for Peter Kumar.
History & Specifications of the Classic Excalibur
Excalibur is a kit car maker based in Wisconsin. They heavily style their cars after the world famous 1928 Mercedes-Benz SSK. Early models were based on Studebaker chassis and used Studebaker V8's. After Studebaker went out of business in 1967 Excalibur started sourcing engines from General Motors. The later models used Corvette sourced V8's that produced up to 300 HP. Truly a wolf in sheeps clothing.
We look forward to hear from you!