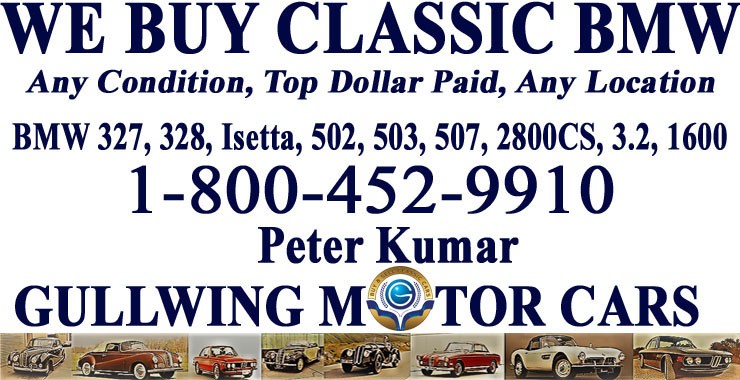 Call Peter Kumar To Sell Your Classic Ferrari In Any Condition.
We Buy Vintage Ferrari From Any Location in the US.
Get Free Appraisal. Top Dollar Paid. Finder's Fee Paid
CLASSIC FERRARI FOR SALE?
166 MM Berlinetta, 166 Spyder | 206 GT Dino | Ferrari 212 | Ferrari 225 | Ferrari 250, 250 Europa, 250GT Lusso, 250 GTO, 250 GTE, 250 GT PF | 275 GTB, 275 GTS, 275GTS4, 275GTB4 | Ferrari 340, 340 MM | Ferrari 342 | Testa Rossa | Ferrari 1660 | Ferrari 375, 375 America, 375 MM | Ferrari 410 | Ferrari 400, 400 Superamerica, 400 GT, 400GTi | Ferrari 330, 330 America | 330 GT, 330 GTC, 330 GTS | Ferrari 500, 500 Superfast, 500 TRC | 365 GTC, 365 GT, 365 GTS, 365 GTB, 365 GTS/4, 365 GTS4 Spyder | Dino 246, 246 GT, 246 GTS | 365 GT4 | 308 GTB, 308 GT4, 308 GTS | Ferrari 512 | 308 GTBi, 308 GTSi | Testarossa | Ferrari 412 | 288 GTO | 328 GTB, 328GTS | 512 TR, 512BB, 512BBi | Dino
We are always looking for classic Ferrari 's to buy. If you have a Ferrari for sale we can help you determine its value. If you know someone who has an older or classic Ferrari for sale, let us know! We pay finder's fees! Whether it has been sitting in a barn or a field for a long time, or it's a garage queen, we buy in any condition. Location is never an issue. We buy cars from all over the United States! Peter Kumar has over 30 years of experience.
Peter Kumar and Gullwing Motor Cars are world renowned in the classic car buying industry.
Please give us a call if you are considering selling your classic Ferrari .
Call 1-800-452-9910 Ask For Peter Kumar
PeterKumar@GullwingMotorCars.com

We Buy Classic Ferrari in Any Condition
We Are Classic Ferrari Buyers: We are constantly eager to Buy Classic Ferraris in any condition. If you, your friend or family, or someone in your neighborhood is looking to Sell Classic Ferrari, call Peter Kumar. We pay top dollar and gladly pay finders fee. We are eager to assist you in Selling Classic Ferrari! One of the best part of our company is that no matter where in the US you are located, if you have a Vintage Ferrari For Sale, call us and we will be right at your service. We make selling easy and simple for you by paying you instantly, picking up car and making transportation arrangements at our expense. Buying Classic Ferraris in any condition is what our team does best. We Buy Classic Ferraris in any condition, from it being in showroom condition to being buried in dirt and dust in a garage, barn, or sitting outside on your yard for decades. You can trust our company because we have over 30 years of experience in being professional Buyers in the Classic Car Industry. We will be looking forward to hearing from you, ask for Peter Kumar.
History & Specifications of the Classic Ferrari
Ferrari was founded by Enzo Ferrari in 1947 originally to compete with his former employers at Alfa Romeo. After working with Alfa Romeo in the early 20th century, Enzo felt that he was being held back by their restrictive racing team. His first effort to compete with them was the 125 Sport, a car that was a collaboration of Enzo's powerful V12 engine and beautiful bodywork by Battista Farina. In typical Italian fashion, the two had contrasting views on how to build the car. Enzo always built the engine first chassis second and wanted his car dressed like a well tailored suit. Where Battista compared it to dressing a beautiful lady and wanted to emphasize the cars beautiful lines. Initially Ferrari only built road cars to fund their racing efforts. Because of this other marquees like Maserati, Porsche, and Jaguar were able to pull ahead in fit and finish with there cars. It was at this point that one of the giants of the auto industry, Henry Ford II, offered to help the struggling firm. Enzo declined and what would follow is one of the most infamous rivalries at Le Mans.
Enzo eventually turned to Italian auto maker Fiat. He sold 50% of the company to Fiat but maintained control over his racing team. Upon Enzo's death in 1988 40% of the shares went to Fiat and 10% to his son Piero Lardi Ferrari. The Ferrari 365GTB/4, also known as the Daytona, was the first car produced by the two. With 350 bhp and a top speed of 171 mph the Daytona was Grand Tourer in the grandest of sense. To celebrate Ferrari's 40th anniversary the F40 was conceived. This engine with a seat attached to it was the purist form of motoring one could buy at the time. Using exotic materials like Kevlar and carbon fiber to construct the body made the car lighter than your average family sedan with more than three times the power. The F40 will hold a special place in the hearts of those at Ferrari as it was the last car to receive the stamp of approval by Enzo Ferrari. Enzo passed away a little more than a year after the F40 was unveiled. The legend that Enzo left behind is enough to solidify Ferrari as one of the most prized brand names in the world.
We look forward to hear from you!