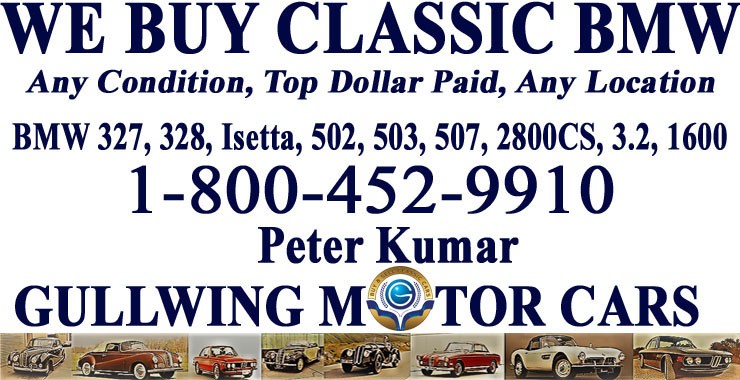 Call Peter Kumar To Sell Your Classic Fiat In Any Condition.
We Buy Vintage Fiat From Any Location in the US.
Get Free Appraisal. Top Dollar Paid. Finder's Fee Paid
CLASSIC FIAT FOR SALE?
We Buy Classic Fiat | Any Year | Any Model | 1100-1200 TV Roadster | 1200-1500 RoadsterFiat Dino Spider | Fiat Dino Coupe | 850 Spider
We are always looking for classic Fiat's to buy. If you have a Fiat for sale we can help you determine its value. If you know someone who has an older or classic Fiat for sale, let us know! We pay finder's fees! Whether it has been sitting in a barn or a field for a long time, or it's a garage queen, we buy in any condition. Location is never an issue. We buy cars from all over the United States! Peter Kumar has over 30 years of experience.
Peter and Gullwing Motor Cars are world renowned in the classic car buying industry.
Please give us a call if you are considering selling your classic Fiat.
Call 1-800-452-9910 Ask For Peter Kumar
PeterKumar@GullwingMotorCars.com

We Buy Classic Fiat in Any Condition
We Are Classic Fiat Buyers: We are constantly eager to Buy Classic Fiats in any condition. If you, your friend or family, or someone in your neighborhood is looking to Sell Classic Fiat, call Peter Kumar. We pay top dollar and gladly pay finders fee. We are eager to assist you in Selling Classic Fiat! One of the best part of our company is that no matter where in the US you are located, if you have a Vintage Fiat For Sale, call us and we will be right at your service. We make selling easy and simple for you by paying you instantly, picking up car and making transportation arrangements at our expense. Buying Classic Fiats in any condition is what our team does best. We Buy Classic Fiats in any condition, from it being in showroom condition to being buried in dirt and dust in a garage, barn, or sitting outside on your yard for decades. You can trust our company because we have over 30 years of experience in being professional Buyers in the Classic Car Industry. We will be looking forward to hearing from you, ask for Peter Kumar.
History & Specifications of the Classic Fiat
Today, Fiat (and cronym for Fabbrica Italiana Automobili Torino) is a conglomerate of different car companies. It primarily consists of Maserati, Ferrari, Alfa Romeo, Lancia, and more recently, Chrysler Group. Fiat was started as a holding company in 1899 by Giovanni Agnelli and several investors. Like many early automobile manufacturers, they made more than just cars. They also had a hand in making vehicles for the military, tractors, and even railway engines and carriages. By the end of the first decade Fiat had become the biggest automobile manufacturer in Italy and it has retained that title even today. After World War II Italy was in a financial crisis and needed to act quickly in order to survive the coming decades. Their answer came in a small car called the 500. It was a fun, fuel efficient, and could navigate through rural Italian cities with ease. Their were many different variations of the 500 including a tuned race car by Abarth. Fiat helped Italy get back on its feet and continues to be its leading automaker.
We look forward to hear from you!