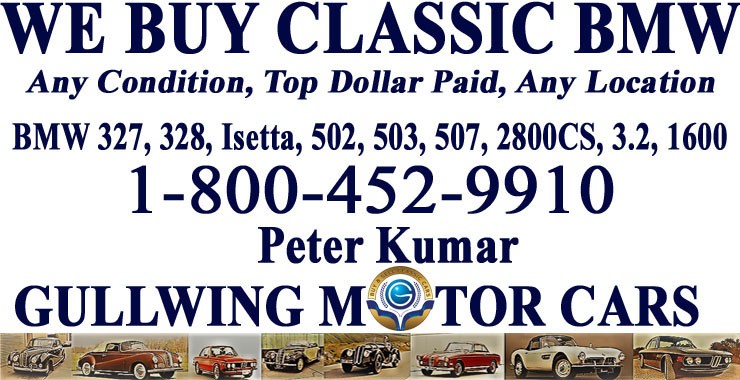 Call Peter Kumar To Sell Your Classic Mercedes-Benz In Any Condition.
We Buy Vintage Mercedes Benz From Any Location in the US.
Get Free Appraisal. Top Dollar Paid. Finder's Fee Paid
CLASSIC MERCEDES-BENZ FOR SALE?
SS Roadster | 290 Cabriolet | 500K Tourer | 540K Cabriolet, Roadster, and Coupe | 190 SL 300 SL Gullwing and Roadster | 230 SL | 250 SL | 280 SL | 170 S Cabriolet | 220 A Cabriolet | 220 B Cabriolet | 220 Coupe | 300 S Coupe & Roadster | 300 Adenauer | 300 B 4Dr Sedan | 300 B 4Dr Cabriolet | 300C | 300 SC Coupe, Cabriolet, and Roadster | 300 D Cabriolet Adenauer and Sedan | 220 S Cabriolet and Coupe | 220 SE Coupe and Cabriolet | 220 SEB Coupe and Cabriolet | 300SE | 600 Limo | 250 SE Coupe and Cabriolet | 280 SE | 280 SE 3.5 Coupe and Cabriolet
We are always looking for classic Mercedes's to buy. If you have a Mercedes for sale we can help you determine its value. If you know someone who has an older or classic Mercedes for sale, let us know! We pay finder's fees! Whether it has been sitting in a barn or a field for a long time, or it's a garage queen, we buy in any condition. Location is never an issue. We buy cars from all over the United States! Peter Kumar has over 30 years of experience.
Peter and Gullwing Motor Cars are world renowned in the classic car buying industry.
Please give us a call if you are considering selling your classic Mercedes.
Call 1-800-452-9910 Ask For Peter Kumar
PeterKumar@GullwingMotorCars.com

We Buy Classic Mercedes Benz in Any Condition
We Are Classic Mercedes-Benz Buyers: We are constantly eager to Buy Classic Mercedes in any condition. If you, your friend or family, or someone in your neighborhood is looking to Sell Classic Mercedes, call Peter Kumar. We pay top dollar and gladly pay finders fee. We are eager to assist you in Selling Classic Mercedes! One of the best part of our company is that no matter where in the US you are located, if you have a Vintage Mercedes For Sale, call us and we will be right at your service. We make selling easy and simple for you by paying you instantly, picking up car and making transportation arrangements at our expense. Buying Classic Mercedess in any condition is what our team does best. We Buy Classic Mercedess in any condition, from it being in showroom condition to being buried in dirt and dust in a garage, barn, or sitting outside on your yard for decades. You can trust our company because we have over 30 years of experience in being professional Buyers in the Classic Car Industry. We will be looking forward to hearing from you, ask for Peter Kumar.
History & Specifications of the Classic Mercedes-Benz
Mercedes-Benz can trace its origins back to 1886 when Karl Benz made the first petrol powered automobile; the Benz Patent Moterwagen. The first Mercedes-Benz vehicle wasn't produced until 1926 when the founders, Gottlieb Daimler and Karl Benz merged. Their first cars were originally used by the Nazi party. The 770 was the car of choice for then dictator, Adolf Hitler.
Mercedes-Benz is known around the world as a manufacturer of fine automobiles. They have long lead the world of automotive luxury with cars like the 600, 300SL, and now the S-Class. Many of their automotive innovations include the introduction of a "safety cell" with front and rear crumple zones. They were the first to offer anti-lock brakes on a car in 1979, airbags in 1981, and traction control 1987. Many of their innovations have become a standard in the automotive world. Some have even become law.
We look forward to hear from you!